The Orchha Home-stay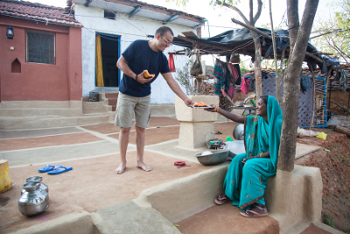 gives you a chance to delve deep into India. If you wish to get away from the beaten track of commercial tourism and actually experience life in an ordinary Indian family, we can help you do so. We want tourism to contribute to local development and help improve living standards of the poor; we want it to be a 'window on the world' for our youth and we want it to be a means of protecting the environment. Your stay will contribute towards these aims.
Orchha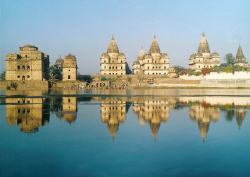 – a small town in Madhya Pradesh – is a peaceful place 'far from the madding crowd'. You will not have to dodge traffic or constantly resist the outstretched hands of beggars and the insistence of shopkeepers. A visit to this ancient capital of Bundelkhand, with its 16th and 17th century palaces and temples situated on the banks of the Betwa river, will give you a glimpse of a bygone era – the 'India of the Maharajas' – and, at the same time, provide insights into the challenges that young people, farmers and workers face in India today.
We also welcome students and volunteers who wish to study various aspects of Indian society or to contribute to sustainable development.
2018
RECOGNITION OF EXCELLENCE
HotelsCombined